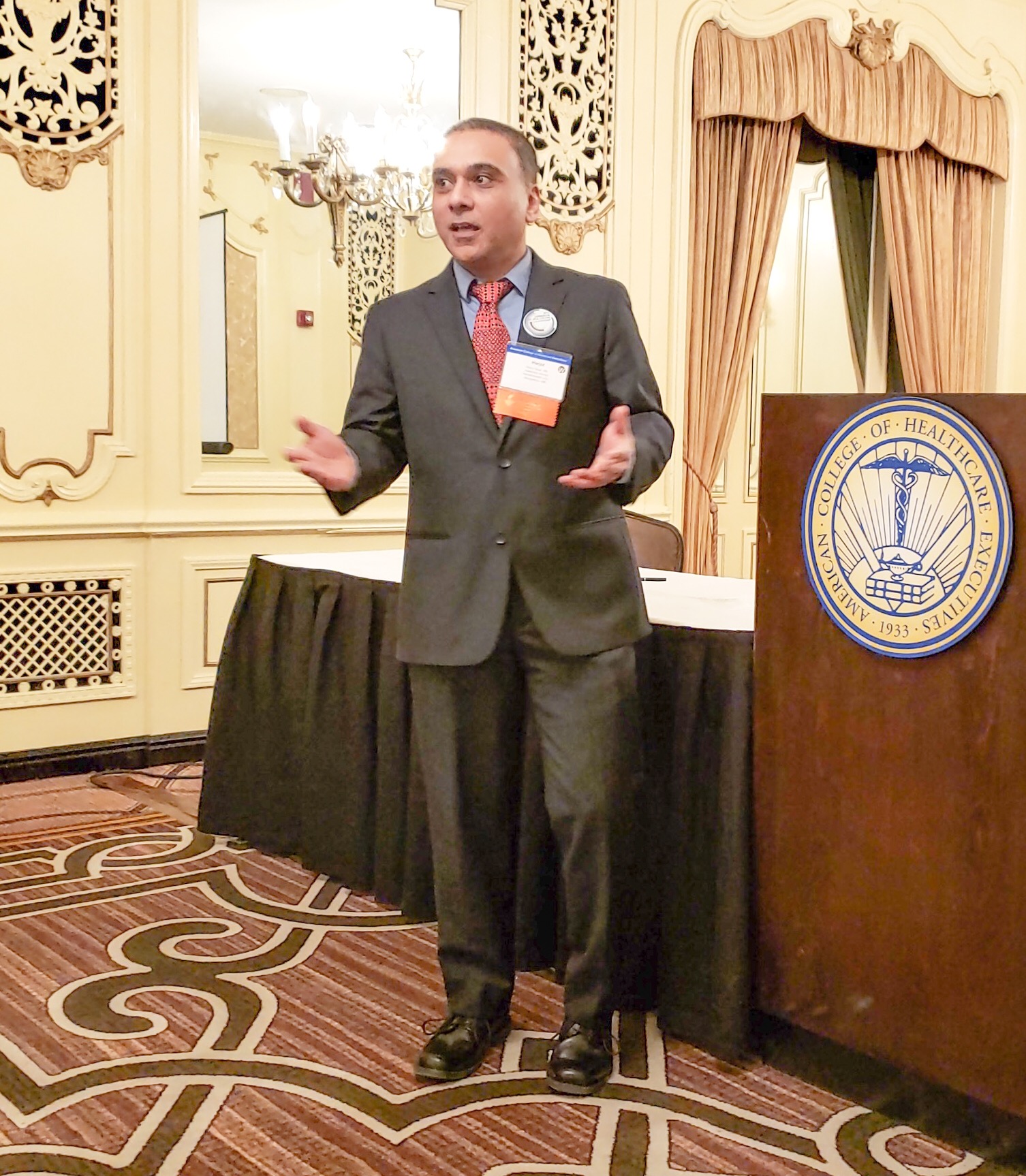 Harjot's promise to you:
"I understand the challenges of coordinating and hosting a program that will add value to your audience. I want your events to be memorable, so I spend countless hours preparing great topics and speeches. They are ready for your event and we'll work together to infuse the theme of your event into my program."
When you have an audience as highly accomplished as healthcare leaders, you know that they aren't there for any superficial motivation. Your audience wants to be more successful, and wants their organizations to be high-performing!
With his evidence-based material, good humor and strong people skills, Harjot quickly builds trust with the audience encouraging individual learning, problem-solving, and self-accountability.
"You have a unique challenge as a program organizer".
Harjot offers practical tools and advice that can be applied instantly, while also being aware of the inner shifts needed to bring lasting positive change.
These three programs help your leadership and management kickstart their efforts to succeed faster in their careers. These are not superficial programs to just create laughter, they have depth of decades of research and evidence behind them.
All programs are available in three formats: Keynote, Workshop, and Breakout Sessions.
Contact me today to find out how we can make these work for you!
"Unlike other speakers who have only read about Neuroscience in articles and books, Harjot brings knowledge and experience from being an Evidence-based Psychiatrist.".
Mugshot of a Killer: Stress
- How to recognize the harmful ways stress is causing invisible and visible damage to your life and career
- Learn three trends in healthcare that make it imperative that the leaders learn to manage stress otherwise their careers are at risk
- Learn the big distinction to eliminate stress, starting today
Your Leadership Unleashed
This session will help the audience to
- Learn that starting with care of their self is the best first step any leader can take to lead their team and their organization
- What are the three parts of your core self and how to engage them to serve you
- How to start creating a strong vision for your life, career, and your organization based on your core self.
Stress Response - Fight, Flight Or...Freeze
The most common response to stress is the least recognized and least addressed, and what you can do to overcome the devastating effect it has on your career and you life.Most people know that the two responses to stress are Fight or Flight- it is mostly true in cases of acute stress. But the society we live in, and the "Stress" we talk about is actually chronic, long-standing stress. Here, the third response - Freeze- becomes the most important one, and most people don't even think of this one as happening to them.In this session, the audience will:- Learn about the third but most harmful response to stress and the devastating effect it has on your career and life- Learn the number one reason why we fail to recognize it and the biggest barrier it creates in efforts to mitigate Stress itself- Learn the first steps needed to start eliminating stress today